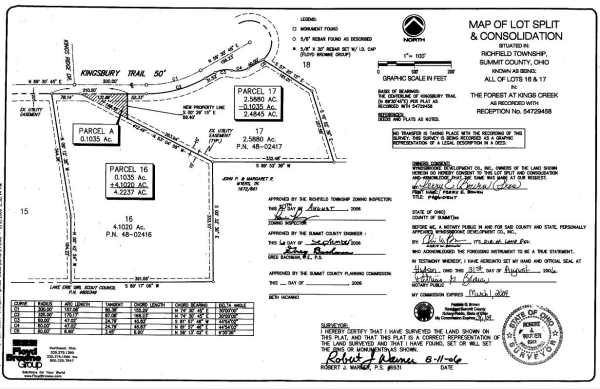 Conveyance Standards
Conveyance Standards are the standards used for the approval of plats and legal descriptions used in real property transactions in accordance with Ohio Revised Code Section 319.203.
It is the purpose of these standards to provide developers, surveyors, and citizens with a comprehensive set of guidelines for the purpose of preparing and recording conveyances of real property in Summit County and provide a guide to the rules and regulations for the preparation and approval of survey plats and legal descriptions.
Copies of the Conveyance Standards are also available in the Summit County Fiscal Office at the Property Transfer window located in the Ohio Building in downtown Akron at 175 S. Main Street on the 4th floor.