Design : Snyder Avenue Bridge Replacement
LAST UPDATED:
Oct 13, 2022
Project Details
Project ID:
117489
Communities:
Barberton
Project Contacts:
Neal C. Miesle, PE
Project Schedule
Plan Year:
06-01-2023 - 11-01-2024
The Summit County Engineer's Office is proposing to remove and replace the existing bridge carrying Snyder Avenue (MR 3/CR 65) over the Tuscarawas River in the city of Barberton, Summit County, Ohio. The existing bridge was built in 1920 and reconstructed in 1963. The bridge will be replaced with a structure of similar size and alignment.
Status:
This will be a design-build project expected to sell in 2023. Design will done in 2023 with construction expected in 2024.
Location:
The bridge is located on Snyder Avenue in Barberton approximately 0.25-mile west of Van Buren Road (CR 60).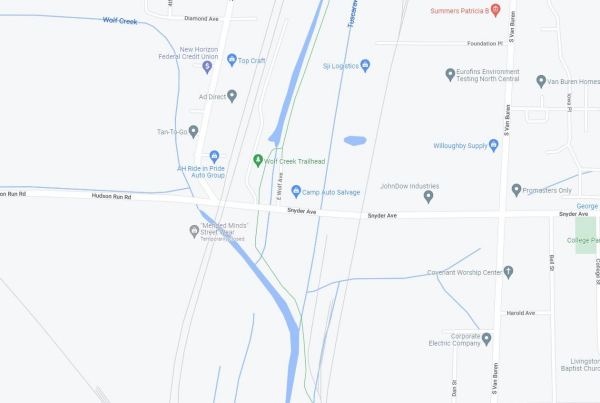 Maintenance of Traffic:
The proposed bridge replacement operations will require closure of Snyder Avenue at the Tuscarawas River for a period not to exceed 8 months. Traffic will be detoured utilizing Van Buren Road (CR 60), Robinson Avenue (CR 54), Wooster Road (CR 96) and Hudson Run (CR 65). Detour information will be posted in advance of the bridge closure. Access shall be maintained to all adjacent properties for the duration of the project.