Construction : Olde 8 Resurfacing Part I
LAST UPDATED:
Jul 11, 2023
Project Details
Project ID:
108454
Communities:
Northfield Center
Project Contacts:
Chuck Hauber, PE, PS
Design Consultant:
The design is part of a task order contract with Environmental Design Group.
Project Schedule
Plan Year:
03-01-2023 - 10-31-2023
Olde Eight Part 1 will run from the border of Boston Heights to the southern Highland Road intersection. Part 1 is currently scheduled to be under construction in 2022. SCE received federal Surface Transportation Block Grant funding for this. The total project cost is estimated to be $875,000 and federal funds will cover $700,000. This same project will install north bound and south bound left turn lanes on Olde Eight Road at the Twinsburg Road intersection.
Status:
Chagrin Valley Paving is the contractor for this project. Paving has been completed as of July 11, 2023, with striping, berm work, and landscaping to be done the week of 7/10/23. This project will be substantially complete soon.
County/Route/Section:
County Highway 16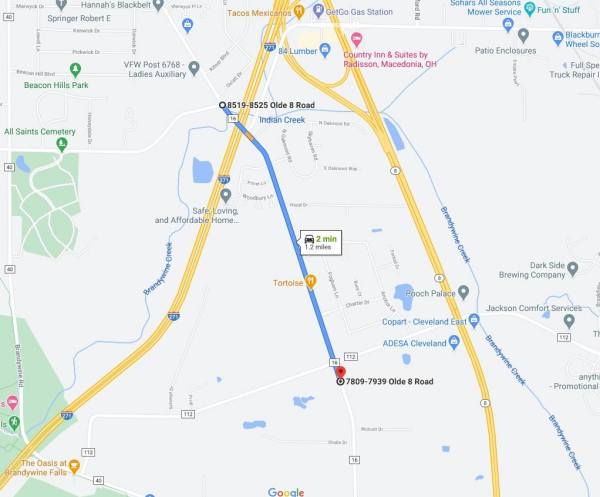 Maintenance of Traffic:
No road closures are anticipated. There will be times when flaggers restrict traffic to a single lane.