Design : Ira Road Bridge Replacement Project
LAST UPDATED:
Oct 14, 2022
Project Details
Project ID:
117488
Communities:
Bath Township
Project Contacts:
Neal Miesle, PE
Project Schedule
Plan Year:
07-01-2023 - 08-30-2024
The Summit County Engineer's Office is proposing to remove and replace the existing culvert carrying Ira Rd (CR 46) over the North Fork of Yellow Creek in Bath Township, Summit County, Ohio. The existing triple pipe culvert was built in 1959 and will be replaced with a precast concrete box culvert.
Status:
This will be a design-build project. We anticipate the project will go out to bid in July 2023.
Location:
On Ira Road, approximately 0.65-mile east of N Hametown Rd (CR 253).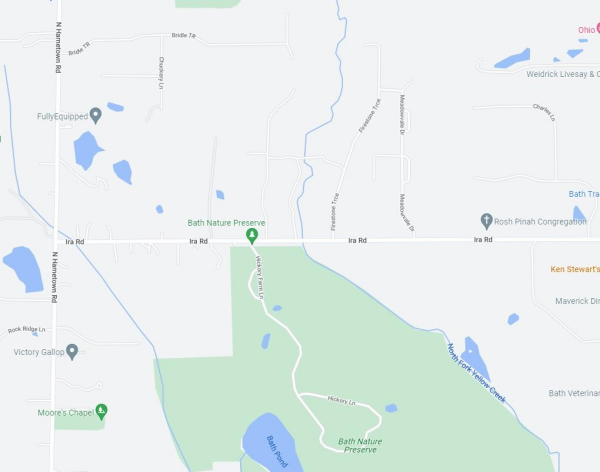 Maintenance of Traffic:
The proposed bridge replacement operations will require closure of Ira Rd at the North Fork of Yellow Creek for a period not to exceed 75 days. Traffic will be detoured utilizing Cleveland Massillon Rd (CR 17) to Everett Rd (CR 47) to Hametown Rd (CR 253).