Proposed : Brecksville Road Bridge Replacement Project
LAST UPDATED:
Jan 17, 2023
Project Details
Communities:
Richfield
Project Contacts:
Chuck Hauber, PE, PS
Project Schedule
Plan Year:
04-01-2024 - 12-31-2024
This project will be a complete replacement of the Brecksville Road Bridge over Furnace Run, just east of Townsend Road in the Village of Richfield.
Status:
EL Robinson is designing the bridge project. Bridge construction is planned for 2024.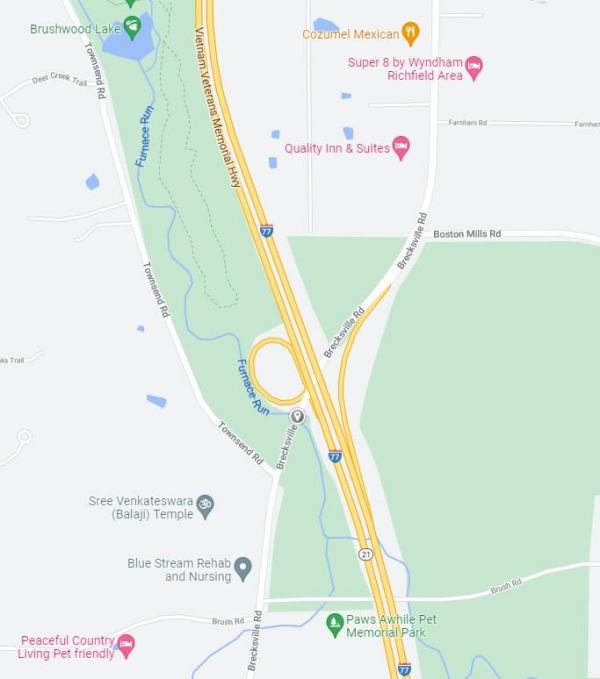 Maintenance of Traffic:
To be determined in the design phase.