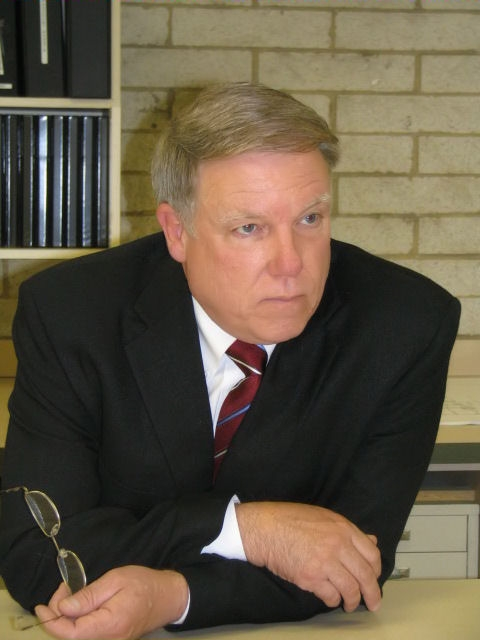 Getting to Know Alan Brubaker, Today's Summit County Engineer
Alan Brubaker, P.E., P.S., the current Summit County Engineer, was sworn in on January 5th, 2009.
Alan began work as a Professional Engineer in 1971. Throughout his career, Alan has been employed to plan, design, and implement public infrastructure improvement in both the public and private sectors throughout our region. His experience includes over 40 years as a professional engineer. He possesses a broad range of expertise in all aspects of municipal engineering, surveying, as well as the direction and administration of design projects and project consultants.
Before becoming the Summit County Engineer, Alan was a Senior Project Manager at McCoy Associates, Inc. where he oversaw the administration and development of many municipal engineering projects. From 1980 until 2002, Alan was the Engineer for the City of Kent. During his tenure at the city of Kent, Alan oversaw over twenty years of successful projects, bringing more safety and convenience to Kent's residents. To round out Alan's 43 years of experience, he also was employed by the Akron Canton Airport as an engineer and Assistant Airport Manager, Assistant Portage County Engineer, and an Akron Metropolitan Area Transportation Study engineer. He has even been an Instructor at the University of Akron, College of Engineering.
Alan is a life long resident of Summit County. He was born and raised in Springfield and is a proud graduate of Springfield High School. His interest in engineering brought him to the University of Akron, where he received his B.S. in Civil Engineering in 1971. Never one to rest, Alan has been doing continuing coursework in Traffic Engineering, Safety Improvements, Earthwork Construction, Water and Wastewater Management and Treatment, Construction Engineering, and Building Plan Review and Inspection.
Alan has big plans for the Summit County Engineer's office. These goals span from increasing office efficiency and cost effectiveness to developing safe walking and cycling access throughout the County.
Alan has been married to Patty Brubaker for the last 40 years. Alan is a proud husband, father, and grandfather. The couple resides in Springfield Township.