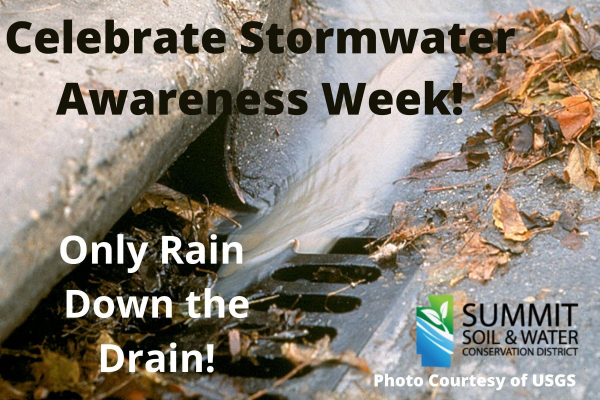 2022 Stormwater Awareness Week
Help us celebrate the 5th annual Stormwater Awareness Week! Stormwater Awareness Week, celebrated October 16-22, 2022, is a regional effort that encourages communities to raise stormwater awareness via newsletters and social media posts, or with fun and educational events.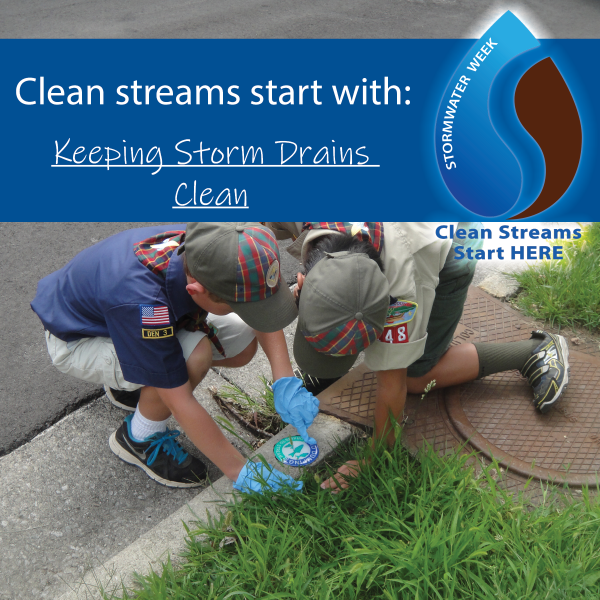 Clean Streams Can Start With You
What we do at home and work affects water quality. You can help keep water clean by:
Planting native plants and trees.
Properly disposing of chemicals and hazardous waste.
Keeping storm drains clear of debris like leaves and litter.
Always picking up and throwing away pet waste.
Community or neighborhood clean-ups.
Mulch leaves on your grass to help soil conditions.
Fix car leaks to protect water quality.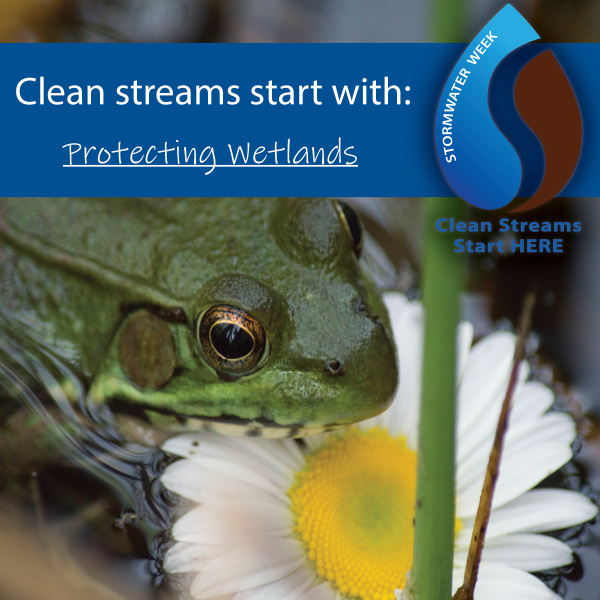 Summit County Resolution Recognizing Stormwater Awareness Week
Summit County Council and the Summit County Executive, Ilene Shapiro, passed a Resolution recognizing October 16-22, 2022 as Stormwater Awareness Week in Summit County. Anyone can participate in Stormwater Awareness Week (municipalities, townships, schools, watershed groups, and more!). If you help administer your communities MS4 program, this event will also help meet your requirements for MCM 1 & MCM 2.