Construction : Wright Road Bridge Replacement
LAST UPDATED:
Aug 6, 2020
Project Details
Project ID:
106668
Communities:
Copley Township
Project Contacts:
Dave White, PE, Project Manager
Design Consultant:
ms consultants
Project Schedule
Plan Year:
04-01-2020 - 10-31-2020
Replace Wright Road Bridge over Pigeon Creek (SUM-CR206-1.50). The work includes removal of existing bridge and replacement with a new composite box beam bridge on new foundations. Additional work includes subgrade stabilization, new approach slabs, guardrail and maitenance of traffic.
Estimate $794,335.01
Contract amount: $701,371.70
Completion Date September 30, 2020
Status:
Contract was awarded to JD Williamson Construction Co., Inc. Bridge construction work has been delayed due to utility relocation issues. Dominion started work on the utilities on June 30, 2020 and anticipate utility work will be completed on July 24th. JD Williamson will begin their work on July 31st. Bridge beam removal to begine August 7, 2020. The contractor is aiming for an October 31, 2020 completion date.
County/Route/Section:
County Highway 206
Location:
On Wright Road approximately 500 feet west of Collier Road in Copley Township.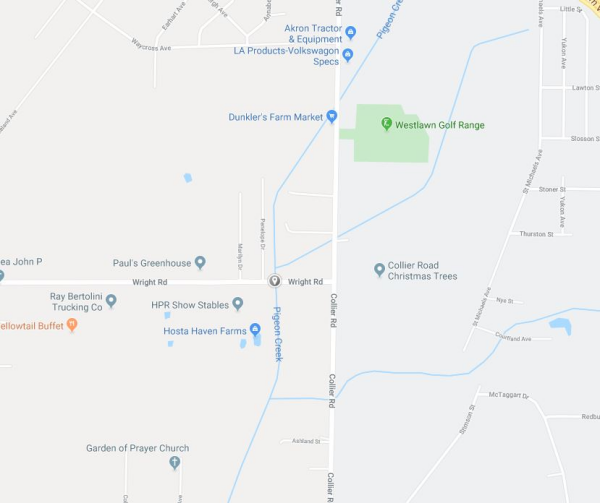 Maintenance of Traffic:
Bridge will be closed until project completion, which is estimated to be September 30, 2020.