Construction : Wright Road Bridge Replacement
LAST UPDATED:
Oct 30, 2019
Project Details
Project ID:
106668
Communities:
Copley Township
Project Contacts:
Dave White, PE, Project Manager
Design Consultant:
ms consultants
Project Schedule
Plan Year:
04-01-2020 - 09-30-2020
Replace Wright Road Bridge over Pigeon Creek (SUM-CR206-1.50). The work includes removal of existing bridge and replacement with a new composite box beam bridge on new foundations. Additional work includes subgrade stabilization, new approach slabs, guardrail and maitenance of traffic.
Estimate $794,335.01
Contract amount: $701,371.70
Completion Date September 30, 2020
Status:
Contract was awarded to JD Williamson Construction Co., Inc. Work expected to begin in early May 2020.
County/Route/Section:
County Highway 206
Location:
On Wright Road approximately 500 feet west of Collier Road in Copley Township.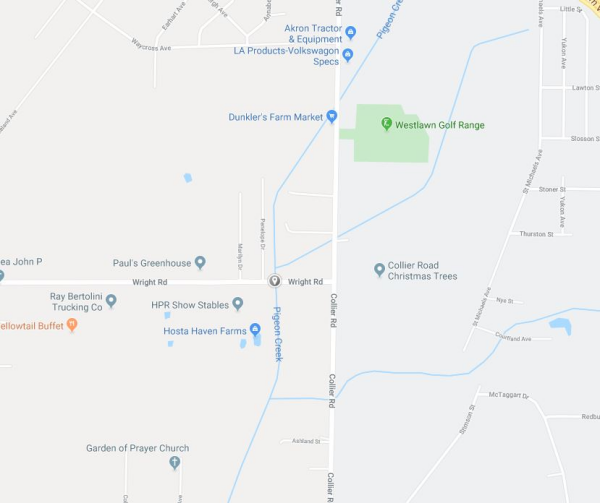 Maintenance of Traffic:
Bridge will be closed until project completion, which is estimated to be September 30, 2020.