Construction : West Bath Road Landslide Repair
LAST UPDATED:
Sep 29, 2020
Project Details
Communities:
Bath Township
Project Contacts:
Dave White, PE, Project Manager
Design Consultant:
Mannik & Smith Group, Inc
Project Schedule
Plan Year:
04-01-2020 - 06-01-2021
Bid Due Date:
Aug 3, 2020
Bid Awarded:
Oct 5, 2020
Mannik & Smith Group has been hired to design a landslide stabilization project on W. Bath Road from N. Revere Road to 500 feet east of the intersection. Repairs will include both the north and south embankment of the roadway.
Status:
Bids for this project came in well under the engineer's estimate. Great Lakes Construction Company is the apparent low bidder with a bid price of $1,040,068.57. The contract has bee approved by Summit County Council. A preconstruction meeting will be held October 26th, where a construction schedule will be determined.
County/Route/Section:
County Highway 48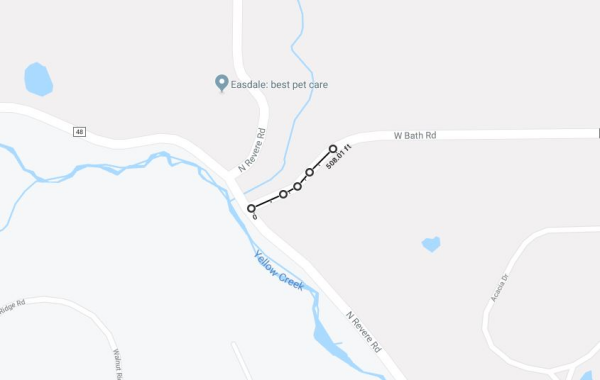 Maintenance of Traffic:
Road will be closed for eight weeks during construction.