Completed : West Bath Road Landslide Repair - Road Now Open
LAST UPDATED:
Oct 20, 2021
Project Details
Communities:
Bath Township
Project Contacts:
Sam Ross, PE
Design Consultant:
Mannik & Smith Group, Inc
Project Schedule
Plan Year:
04-01-2020 - 06-01-2021
Bid Due Date:
Aug 3, 2020
Bid Awarded:
Oct 5, 2020
This project stabilized and repaired the landslide along West Bath Road. This project also reconstructed about 600 feet of West Bath Road with a lower profile. Great Lakes Construction is the contractor.
Status:
The road is open and the project is substantially complete. Additional "punch list" work may be needed, so watch for road workers in the area.
County/Route/Section:
County Highway 48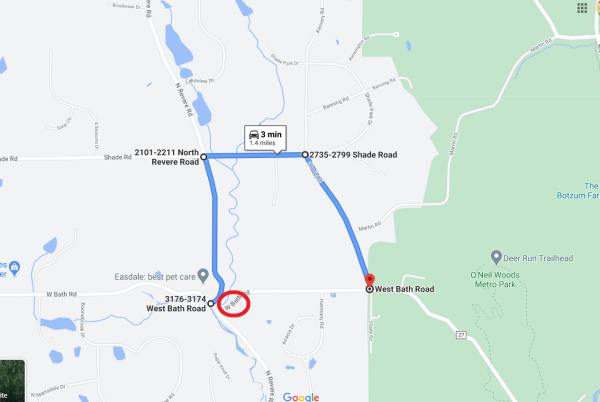 Maintenance of Traffic:
Road now open.