Construction : Smith Road Resurfacing Project
LAST UPDATED:
Oct 20, 2021
Project Details
Project ID:
108865
Communities:
Akron, Bath Township
Project Contacts:
Chuck Hauber, PE, PS
Project Schedule
Plan Year:
04-01-2021 - 10-30-2021
Bid Due Date:
May 1, 2021
Bid Awarded:
May 31, 2021
Construction Starts:
Nov 1, 2021
Construction Finish:
Jun 30, 2022
This project is being managed by SCE and is located in Bath Township and the City of Akron. The resurfacing work begins at the Akron Corp Limits east of Lake of the Woods Drive and ends at Sand Run Road, a distance of 1.2 miles
Status:
Karvo Companies is the contractor on this project. They have recently requested an extension on the contract completion date, with construction starting in early 2022.
County/Route/Section:
County Highway 116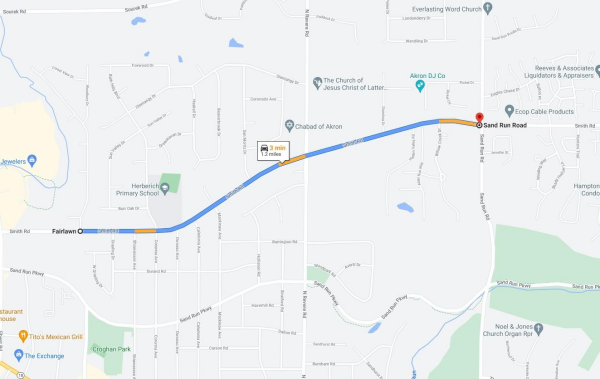 Maintenance of Traffic:
Traffic will be maintained throughout the project.