Construction : Smith Road Resurfacing Project - Both Lanes Open
LAST UPDATED:
Sep 9, 2022
Project Details
Project ID:
108865
Communities:
Akron, Bath Township
Project Contacts:
Chuck Hauber, PE, PS
330-643-5269
Project Schedule
Plan Year:
04-01-2022 - 09-30-2022
Construction Starts:
Apr 26, 2022
Construction Finish:
Sep 30, 2022
This project is being managed by SCE and is located in Bath Township and the City of Akron. The resurfacing work begins at the Akron Corp Limits east of Lake of the Woods Drive and ends at Sand Run Road, a distance of 1.2 miles
Status:
Karvo Companies is the contractor on this project. Work began the week of 4-18-22. The road is now open in both directions and work is complete.
County/Route/Section:
County Highway 116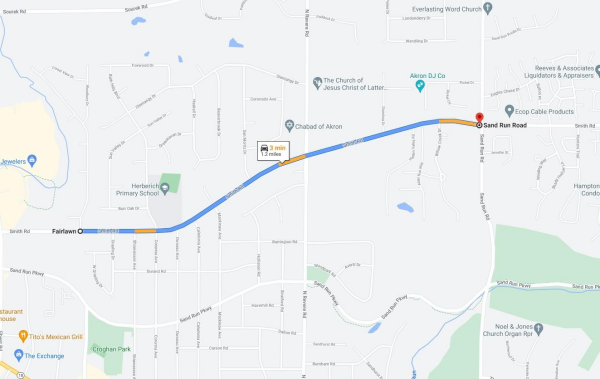 Maintenance of Traffic:
Both lanes are now open. Additional work will be done in the area with the use of flaggers, so please use caution.