Design : South Main Street Bridge over Nimisila Creek Rehabilitation
LAST UPDATED:
Oct 25, 2022
Project Details
Project ID:
117468
Communities:
Green, New Franklin
Project Contacts:
Neal Miesle, PE
Project Schedule
Plan Year:
06-01-2023 - 06-01-2024
The Summit County Engineer's Office is proposing to rehabilitate the existing bridge carrying S Main St (CR 50) over Nimisila Creek in the cities of Green and New Franklin, Summit County, Ohio. Improvements include installing new concrete box beams, a concrete deck, and minor approach roadway work.
Status:
This will be a design-build project. The project is expected to be bid in March 2023 with construction happening in late 2023 or early 2024.
Location:
On South Main Street, located approximately 0.15-mile north of Comet Rd.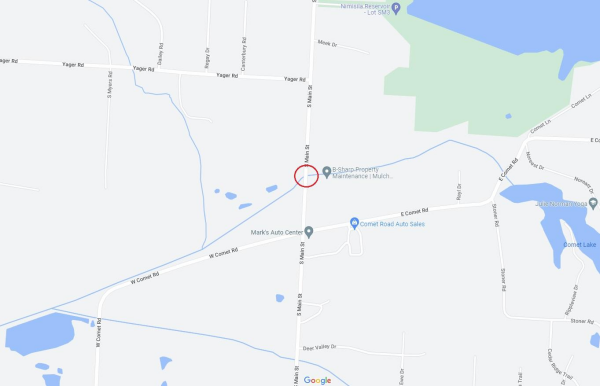 Maintenance of Traffic:
The proposed bridge rehabilitation operations will require closure of S Main St at Nimisila Creek for a period not to exceed 75 days. Traffic will be detoured utilizing Comet Road to Manchester Road to Nimisila Road.