Construction : Portage Lakes Drive Resurfacing -Substantially Complete
LAST UPDATED:
Oct 25, 2019
Project Details
Project ID:
103818
Communities:
Coventry Township
Project Contacts:
Sam Ross, PE, Construction Section Manager
Design Consultant:
Environmental Design Group
Project Schedule
Plan Year:
04-01-2020 - 06-30-2020
This project is substantially complete as of 6/9/20.The Summit County Engineer's office received federal funding through the Surface Transportation Program, awarded through AMATS, for the resurfacing and improvement of Portage Lakes Drive. The resurfacing, including pavement and base repairs, shoulder reconstruction, pavement markings, drainage repairs, curbing, guardrail, loop detector replacement and driveway approaches on Portage Lakes Drive from State Route 93 to Cormany Rd.
Status:
Substantially complete: The construction contract was awarded to Barbicas Construction Co. Construction work is expected to last until late June, 2020.
County/Route/Section:
County Highway 75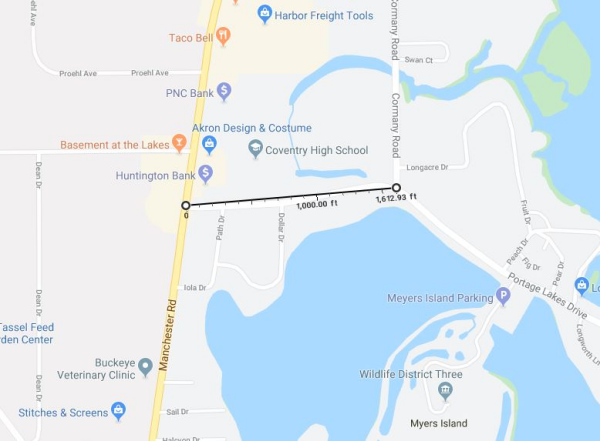 Maintenance of Traffic:
Lane restrictions and reduction will be necessary throughout the project.
The Portage Lakes Drive westbound lane will be closed from April 9, 2020 to April 30, 2020. The detour is for westbound traffic only and will involve Cormany Road to Robinson Avenue to State Route 93. All work is subject to inclement weather.