Construction : Olde 8 at Twinsburg Road Traffic Signal Installation
LAST UPDATED:
Feb 9, 2021
Project Details
Project ID:
114044
Communities:
Northfield Center
Project Contacts:
Tim Boley, PE
Project Schedule
Plan Year:
05-01-2021 - 01-31-2022
Construction Starts:
Oct 1, 2021
Construction Finish:
Jan 31, 2022
This project involves the construction of a traffic signal at the intersection of Twinsburg Road and Olde 8 in Northfield Center Township, which is currently an intersection operating with a two-way stop. This intersection was consistently in the top 5 high crash intersection list of County-owned intersections and the Northfield Center Township Trustees also requested improvements. SCE received federal safety funds for an intersection study and the study showed that a signal at the intersection was warranted. The traffic signal project will include the installation of loop detectors and have a battery backup.
Status:
The contract for this project has been awarded to Perram Electric, Inc. The contractor has poured the foundations for the new traffic signal poles and the signal box. The new signal box is expected to be delivered in mid-October.
County/Route/Section:
Intersection of County Highway 161 and County Highway 112.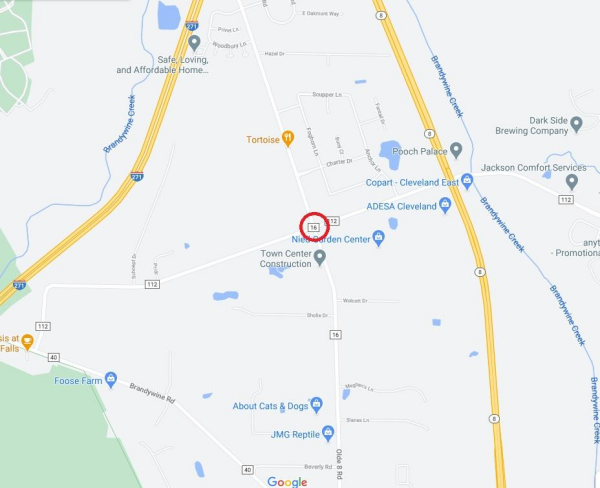 Maintenance of Traffic:
Construction of the signal will not require the detouring of any traffic, but there will be times when flaggers will restrict traffic to a single lane and there will be short time periods of less than 5 minutes when all traffic will be stopped while new overhead cables are being installed to support the individual traffic signal heads.