Design : Highland Road Bridge over Brandywine Creek Rehabilitation Project
LAST UPDATED:
Dec 9, 2020
Project Details
Communities:
Northfield Center
Project Contacts:
Neal Miesle, PE
Project Schedule
Plan Year:
02-01-2021 - 11-30-2021
Construction Starts:
Jul 19, 2021
Construction Finish:
Nov 30, 2021
Road closure tentatively planned for July 19, 2021. Highland Road Bridge over Brandywine Creek, Bridge No. NOR-111-0236, will be a design-build project to rehabilitate the bridge by replacing the bridge deck and approach slabs, semi-integral abutment conversion, bridge painting, guardrail upgrades and miscellaneous other work.
Status:
Kenmore Construction was awarded the design-build contract. Design plans have been submitted for review and a pre-construction meeting has been held. The closure date is currently for July 19, 2021.
County/Route/Section:
County Highway 111
Location:
On Highland Road in Northfield Center Township, approximately 400 feet northeast of the intersection with Olde 8 Road.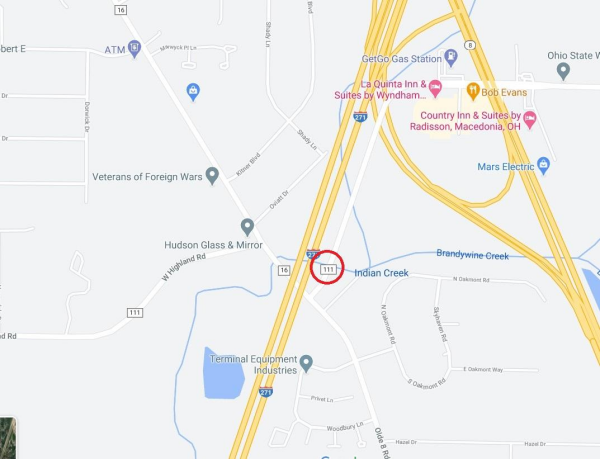 Maintenance of Traffic:
A 120 day closure is planned, tentatively beginning July 19, 2021.