Construction : Highland Road Bridge over Brandywine Creek Rehabilitation Project
LAST UPDATED:
Oct 20, 2021
Project Details
Communities:
Northfield Center
Project Contacts:
Neal Miesle, PE
Project Schedule
Plan Year:
02-01-2021 - 11-30-2021
Construction Starts:
Jul 19, 2021
Construction Finish:
Nov 30, 2021
Highland Road Bridge over Brandywine Creek, Bridge No. NOR-111-0236, will be a design-build project to rehabilitate the bridge by replacing the bridge deck and approach slabs, semi-integral abutment conversion, bridge painting, guardrail upgrades and miscellaneous other work.
Status:
Kenmore Construction was awarded the design-build contract. Design plans have been approved and the contractor has completed the demolition portion of the project. The new deck has been poured and the bridge has been repainted. The project is ahead of schedule and the contractor is only waiting on the delivery of guardrail posts in order to finish up the project.
County/Route/Section:
County Highway 111
Location:
On Highland Road in Northfield Center Township, approximately 400 feet northeast of the intersection with Olde 8 Road.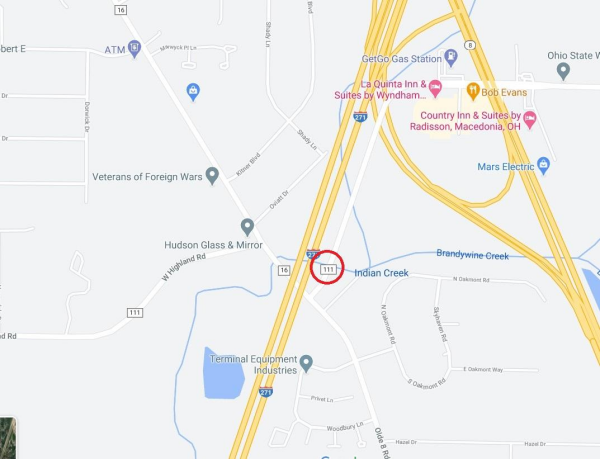 Maintenance of Traffic:
A 120 day closure is planned, beginning July 19, 2021.