Design : Intersection Improvement: Cleveland-Massillon Road at State Route 162
LAST UPDATED:
Oct 24, 2019
Project Details
Project ID:
103171
Communities:
Copley Township
Project Contacts:
Project Schedule
Plan Year:
01-01-2022 - 12-31-2022
The Ohio Department of Transportation is administering this intersection improvement project. Summit County owns and maintains Cleveland-Massillon Road in Copley Township and ODOT owns and maintains State Route 162. The project calls for the installation of an eastbound left turn lane on State Route 162 and a southbound right turn lane on Cleveland-Massillon Road.
Status:
Right-of-way has been cleared and the design is complete. We are awaiting approval from ODOT to proceed with bidding. This project will be out to bid soon.
Location:
Cleveland-Massillon Road at State Route 162, also known as the Copley Circle.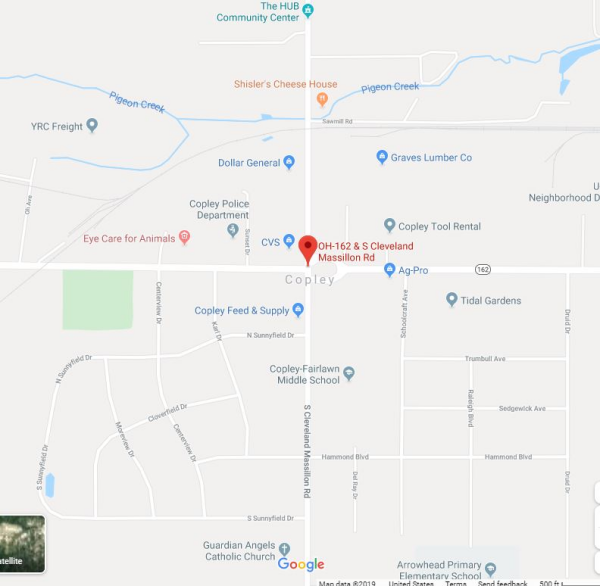 Maintenance of Traffic:
A minimum of one lane of traffic will be maintained in each direction on SR 162 and Cleveland Massillon Rd. SR 162 westbound will be closed for 14 days. A detour will be posted. Access to all businesses will be maintained at all times throughout construction.