Proposed : Brandywine Road Bridge over Brandywine Creek
LAST UPDATED:
Feb 26, 2020
Project Details
Communities:
Northfield Center
Project Contacts:
Charles Hauber, PE, PS, Engineer Project Manager
Project Schedule
Plan Year:
02-26-2020 - 12-31-2020
Construction Starts:
Apr 15, 2022
Construction Finish:
Nov 1, 2022
This project includes rehabilitation of the existing three-span, continuous steel beam structure (Structure No. NOR-040-0157) carrying Brandywine Rd (CR 40) over the Brandywine Creek. Rehabilitation items include: new reinforced concrete deck, new bridge railing, new beam bearings, structural steel repairs, field painting of structural steel, substructure repairs, new reinforced concrete approach slabs, and minimal approach roadway work (pavement, drainage, guardrail, etc.) necessary to tie-in to existing. Traffic will be detoured during construction.
Status:
This project is in the early design stages. Five engineering firms have submitted proposals for the design of the project and those proposals are in the process of being reviewed and evaluated by County staff.
County/Route/Section:
County Route 40, Section 1.57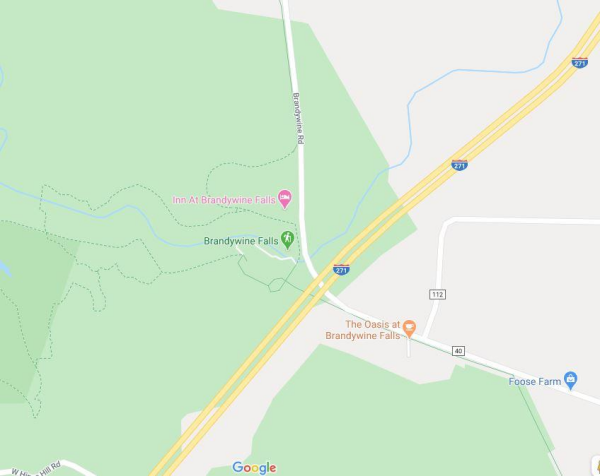 Maintenance of Traffic:
To be determined in the design phase.