Design : Boston Mills Road Resurfacing Phase 2
LAST UPDATED:
Oct 23, 2019
Project Details
Project ID:
107274
Communities:
Boston Township
Project Contacts:
Joe Paradise, PE, Deputy Director for Engineering Services
Design Consultant:
OHM Advisors
Project Schedule
Plan Year:
04-01-2020 - 07-01-2020
The Department of the Interior has an annual grant program called the Federal Lands Access Program, offering up to approximately $300,000 per project for roads that access national parks. For the last several grant cycles we have applied for funding to improve Boston Mills Road, starting at the Riverview Road intersection, to complement the work CVNP is doing to create a centralized visitor's center for the national park. Our second round of funding awarded $306,000 for road resurfacing and drainage improvements picking up where Phase 1 left off, about 1,200 feet west of Riverview Road. Construction expected in 2020.
County/Route/Section:
County Highway 32
Location:
On Boston Mills Road in Boston Township from the Blue Hen Falls parking area to about 1,200 feet west of Riverview Road.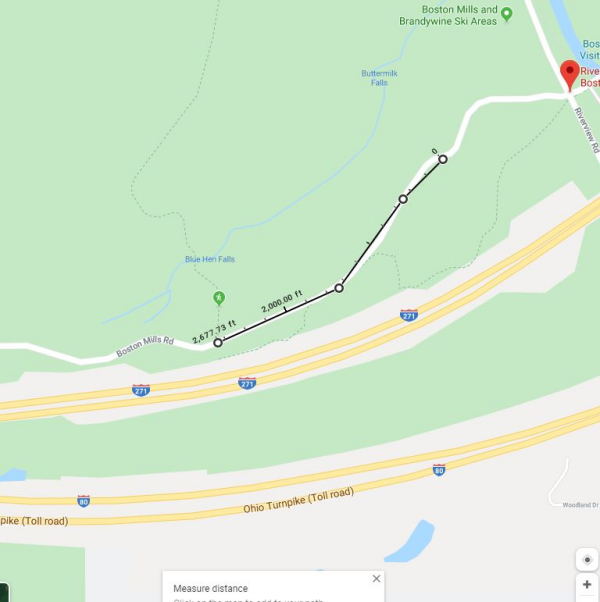 Maintenance of Traffic:
Possible 90 to 120 day closure.