Construction : Boston Mills Road Resurfacing Phase 2
LAST UPDATED:
Feb 10, 2021
Project Details
Project ID:
107274
Communities:
Boston Township
Project Contacts:
Joe Paradise, PE, Deputy Director for Engineering Services
Design Consultant:
OHM Advisors
Project Schedule
Plan Year:
04-01-2021 - 08-31-2021
Bid Due Date:
Feb 16, 2021
Bid Awarded:
Mar 16, 2021
The proposed improvement consists of upgrading approximately 3,100 feet of Boston Mills Road starting at 1,200 feet west of Riverview Road and extending to the west. The project will include milling the existing pavement, widening the paved shoulder, replacing the existing storm sewer, installing curb, making pavement repairs as needed, applying leveling and surface courses of asphalt, and applying new pavement markings.
Status:
Project is out to bid. Prosepctive bidders must be registered with Public Purchase. Construction work will occur in 2021.
County/Route/Section:
County Highway 32
Location:
On Boston Mills Road in Boston Township from the Blue Hen Falls parking area to about 1,200 feet west of Riverview Road.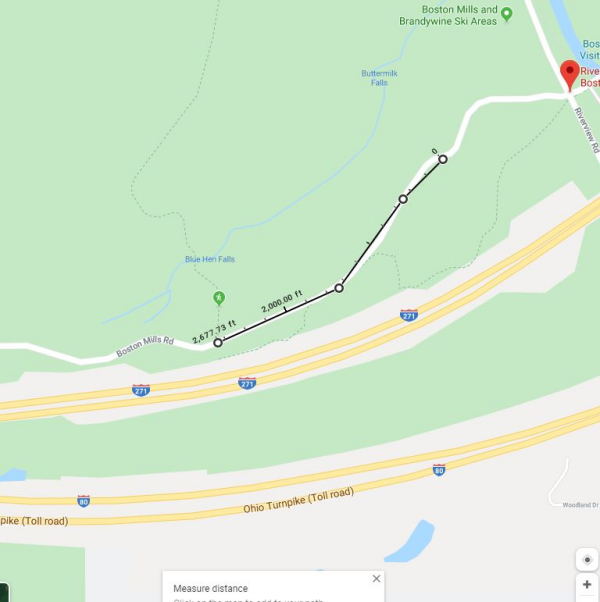 Maintenance of Traffic:
The official detour for the closure of Boston Mills Road will route traffic along Riverview Road to Columbia Road to Black Road. The detour route will be in effect for 120 days.