Construction : 2021 Guardrail Replacement Program
LAST UPDATED:
Nov 12, 2021
Project Details
Project ID:
113504
Communities:
Bath Township
Project Contacts:
Tim Boley, PE
Project Schedule
Plan Year:
09-01-2021 - 04-30-2022
This project will replace or upgrade approximately 9,604 feet of guardrail and end treaments on various County roads in Bath Township using Federal Safety Funds.
Status:
The contracts are getting signed. Work may begin in the spring.
Location:
Guardrail will be replaced on various County roads in Bath Township. For specific locations, see the attached "Guardrail Plans and Details" document below.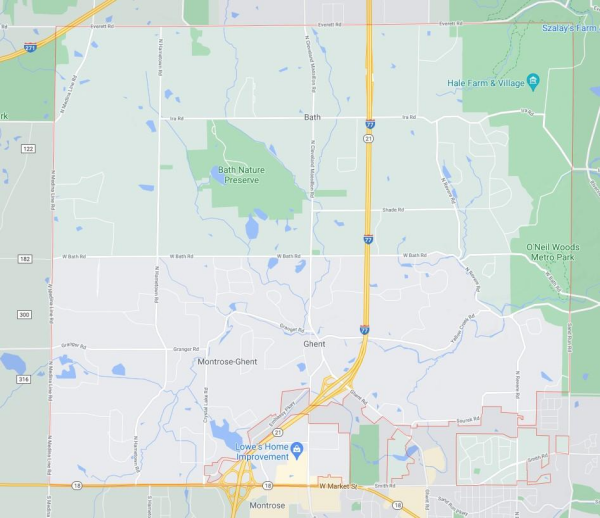 Maintenance of Traffic:
The roads will remain open throughout the project. Occasional lane restrictions may be required. Please use caution in Bath Township during construction to keep the workers safe while installing the guardrail.